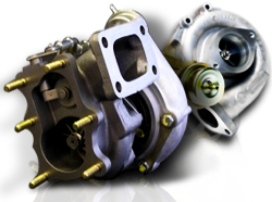 We can supply or supply and fit the following diesel kits
Nissan Patrol – GU,GQ
Landcruiser – 100, 80, 70, 60
Hilux – 2.4, 2.8, 3.0 L
Turbocharger kits are installed on diesel 4WDs to give more power, increased fuel economy and better towing performance.In essence, a turbocharger utilizes waste exhaust gases by converting them to energy making the vehicle more energy efficient and cost effective whilst also being a more environmentally friendly option by reducing exhaust emissions.
At Eastern Turbocharger Services we can supply or supply and install turbo kits for the following diesel 4WD
Nissan Patrol – GU & GQ 4.2
Suitable for Toyota Landcrusier – 100, 80, 70, & 60 series
Suitable for Toyota Hilux – 2.4, 2.8 & 3.0L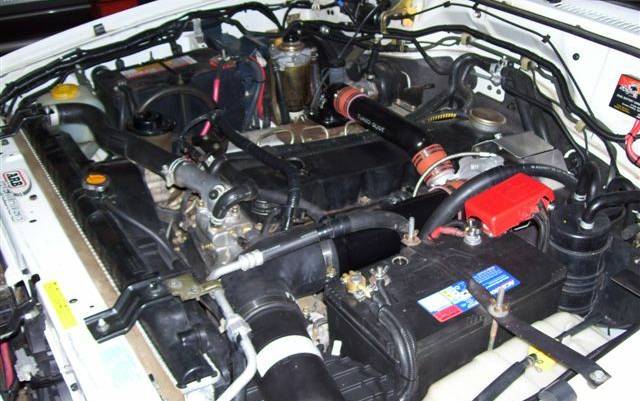 Nissan Patrol GQ turbo kit

Kits to suit 4.2 75, 80 & 100 Series Toyota Landcruiser

Kits to suit 2.8 & 3L Toyota Hilux
Our in-house fitting facility ensures that your turbocharger installation is set up for optimum performance and reliability whether it is for towing work equipment, a caravan or boat, touring the country or a serious 4WD enthusiast.
When installing a turbo kit we ensure that we run a dyno test of the performance before and after installation so that you have a good comparison of the difference of having a turbo kit on your vehicle. Undoubtedly the benefits become evident when you put the vehicle through its paces for whatever you do and notice the changes.
Having a turbo kit fitted to your diesel 4WD will give you the added peace of mind when travelling by providing better acceleration for overtaking, climbing long hills with much greater ease and reliable towing making your journey a much more enjoyable experience.
Turbocharger Kits – Petrol Applications
We can SUPPLY turbo kits for the following 4WDs however we do not install these kits.
Nissan GU 4.5 Petrol & TBGU 4.8 Petrol
Please feel free to contact us should you have any queries with these kits and we will assist you as best we can.
Turbo Kits
"Perfect installation" – Jamie C.
If you live in Melbourne and you are think about fitting a Turbo, save your time/money/stress.I highly recommend you talk to Kevin Finnigan at Eastern Turbochargers he is a PERFECTIONIST, my 100 S (4.2 Diesel) Cruiser drives like a car, hills that reduced my speed back to 80Km I cruise over at 110km now. Fit a turbo ASAP.
"Nothing but praise" – Ian H.
I have nothing but praise for yourselves who have been patient and informative the whole time and for your Melbourne fitter, Kevin Finnigan of Eastern Turbochargers who is a perfectionist and true professional in every way. Since fitting the TurboGlide Turbocharger Kits System, the Cruiser is far more driveable than ever before.