Covid 19
Due to COVID19 we have had to restructure our business and have taken it in a new direction with online sales and have closed our workshop facility for the foreseeable future. HOWEVER, we still have options available for repairs, high flows and upgrades. This is available throughout Australia with postage/freight options and turnaround times will still be competitive in most cases and all with guaranteed warranty.
We also overhaul or rebuild most turbos including VNT and are able to source a wide range of parts within competitive timeframes to ensure that you are up and running as soon as possible. Our workshop is well-equipped with new and modern machinery and machining is done on-site.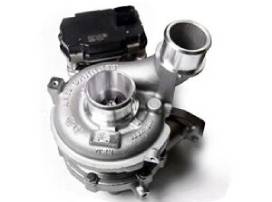 Eastern Turbocharger Services repairs, rebuilds and overhauls
turbochargers
for:
All makes and models of cars, trucks, buses, 4WD's and race performance
Mining, construction, farming equipment and some marine applications
To ensure that your turbocharger remains fault-free and doesn't cause any damage to your vehicle, Eastern Turbocharger Services have the equipment, workshop, and qualified specialists on-hand to complete detailed turbo services, as well as turbo replacements, for motorists across Australia. Thanks to our personalised and competitively-priced services, you can enjoy a stress-free and more efficient experience everytime you get behind the wheel.
VNT Turbo
VNT (variable nozzle turbine) & VGT (variable geometry turbo) turbochargers ARE repairable. ETS has been successfully repairing, rebuilding and overhauling these new generation turbochargers for many years.
We do not remove and refit turbos. All turbos for repair should be removed by your mechanic and sent to us for inspection and quotation. In the first instance your mechanic should be able to diagnose if you have a turbocharger issue and then refer to a turbocharger specialist.
ETS specialists have the knowledge, experience and necessary skills to be able to assess your turbocharger and advise on repair or replacement options available. We also have access to the most up to date equipment and machinery required to service the more complex turbochargers on the market today.
Turbocharger failure:
Here at ETS, we understand that a turbocharger does not fail without reason. The majority of the time a failure is a result of a fault present elsewhere in the engine or oil feed pipes.
Symptoms of a failed turbocharger:
Engine lag
Black smoke
Noise
Excessive oil consumption
Excessive oil on either the compressor or the turbine end
Drag or binding rotating assembly play
Excessive rotating assembly play
Damage to the compressor or turbine wheels
ETS repairers will assess the cause of the failure during repair and advise you on how best to prevent a similar occurrence resulting and causing further damage to your vehicle.
IMPORTANT NOTE: If you were to decide to take the turbocharger elsewhere for repair or choose not to proceed with the repair the turbocharger would be returned in pieces. This is because once disassembled a turbocharger CANNOT be reassembled with old used bearings.
The repair/rebuild process:
In order for us to quote on a repair of a turbocharger, the unit needs to be stripped; without doing this it would be impossible to assess the damage and required repairs.
All units are placed in an orientation rig and measurements are documented and recorded for that turbocharger application.
Turbo Actuator
The turbo actuator or waste gate is first checked to ensure that it is functioning correctly. We have specific testing units for testing the turbo actuator whether it is electronic, pneumatic pressure or vacuum. In some cases, we are now able to source replacement electronic turbo actuators* for some applications, whereas before it was necessary to buy an entirely new turbocharger unit.
The turbo, this includes VNT turbos and variable geometry turbo, is then completely stripped and inspected for any evident damage and wear and tear. All parts are immaculately cleaned, then closely inspected again. All serviceable parts are re-used and new replacement parts sourced where necessary. Then the parts are again closely inspected, all serviceable parts reused and new replacement parts sourced where necessary.
Variable Geometry Turbo
The turbine wheel shaft is balanced and the core is assembled to OEM specifications and balanced on our VSR balancer up to a speed of 250,000 rpm. A certificate of balance is provided with every rebuild.
The cleaned housings are then reassembled to the unit and it is then set to the correct orientation for that turbocharger.
Once finished, it is hard to tell our rebuilt unit from a new turbocharger and of course, all work comes with a 12-month repair or replace warranty provided the installation is carried out in accordance with instructions. By trusting Eastern Turbochargers Services to maintain your variable geometry turbo, whether in Melbourne, Brisbane, Sydney or Darwin, motorists can maintain optimal engine output regardless of the driving terrain, making for a higher-performance driving experience.
All oil feed/supply lines and filters MUST be replaced with every turbocharger installation to avoid possible oil contamination. Warranty may be affected if not replace and fault is attributable to this.
Strip & Quote only: $165 including GST
Why can't I fix my own turbo?
Thinking of buying a rebuild kit online to fix your turbo? Stop!
Unfortunately, DIY Turbo Rebuild Kits are offered online insisting it is possible to remanufacture a turbo from home with no specialist equipment or know-how. Buyers caught unaware are led to believe they can fix their turbo by simply 'dropping in a kit'.
Why isn't this possible?
For one, the kits are sized wrong. Any quality turbo rebuild kit will feature standard OEM sized bearings and seals. The ones contained in the DIY kit are often over or undersized. Even if properly installed, your turbo will be left with excessive shaft play and seal gap, this will result in a turbo which operates inefficiently and will quickly fail and be far costlier than the original problem.
Secondly, the home mechanic has a lack of necessary specialist equipment and tools. Turbochargers require disassembly, reassembly, shaft straightening, polishing, balancing the fitment of required over or undersized internals as well as testing. These steps are all critically important to ensure a turbocharger functions as it should and cannot be done without specialist tools, years of skill and know-how.
Once a turbocharger has been disassembled, it MUST be rebalanced. It is often due to an unbalance that a turbocharger fails in the first place. A turbocharger which is reassembled without being rebalanced is a turbocharger which WILL fail or dramatically reduce service life.
Most online rebuild kits are not OEM quality. They are cheaper rip-offs without genuine components. These low-quality parts do not meet OEM specifications, they have not been subject to heat treatment, surface finish or dimensional tolerancing. A turbo rebuilt with these parts will fail and the resultant damage will be more costly than the originally faulty model.
Finally, a turbocharger which has been rebuilt at home, without the required equipment or know-how WILL leave you with a far more expensive problem than the one you originally started with and increases the likelihood of damage to your overall vehicle. This should be weighed up with a professional rebuild and re-manufacture by a qualified and skilled turbo manufacturer and repairer which always carries a warranty.  Still worth it?
Electronic Actuator in Sydney, Melbourne, Darwin, and Brisbane
We offer replacements for a wide range of electronic actuators. Melbourne, Brisbane, Sydney and Darwin locals can all get the actuators they need from ETS. Whether you're after a Hilux electronic actuator in Sydney or a Hi Ace electronic actuator in Melbourne, we can help.
Some of the electronic actuator/stepper motors we can offer a replacement for include:


Suitable for Toyota Hi Ace, Toyota Hilux, Toyota Prado – 1KD engines
Suitable for Toyota LandCruiser 4.5 V8 (turbo VB22 & VB36 and VB23 & VB37)
Suitable for Mercedes-Benz – varying applications.
To get your Mercedes, LandCruiser, or Hilux electronic actuator in Brisbane, Melbourne, Sydney, Darwin, and beyond, contact our team.
To learn more about our services, including the maintenance and Hilux electronic actuators in Darwin, Melbourne, Sydney, or Brisbane, vehicle owners are encouraged to get in touch with us on 03 9729 1636.